Back to results

Nazra (#41243)
Body+Spirit Healing by Nazra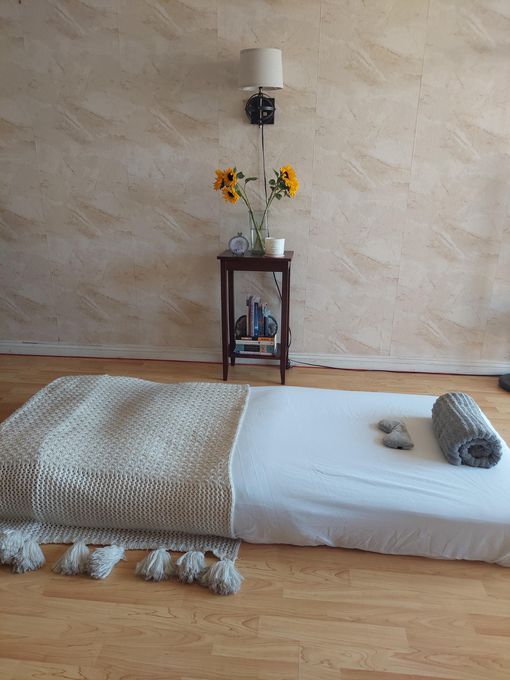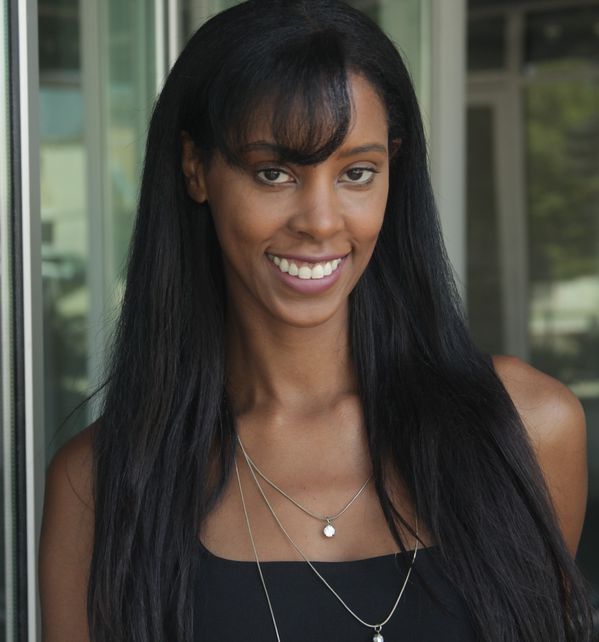 Based in Beverly Hills, CA; soon to San Diego
In-studio & mobile services
Deep Tissue, Swedish, Tandem & 5 other techniques
COVID-19 advisory
Due to ongoing precautionary measures, massage therapy services may not be available in all communities. Please contact providers directly regarding availability.
Overview
I'm a professional Life-Coach, Massage Therapist & Energy Healer servicing LA, Beverly Hills, Calabasas, Thousand Oaks, Pacific Palisades, OC & surrounding areas.

I do *NOT* offer anything other than the listed services below. Thank you in advance for respecting me and my professionalism enough to not ask for "extras". *DRAPING REQUIRED, please do *NOT* ask.

"Lé fluíde" is an intuitive holistic massage experience that uses yoga inspired fluid rhythmic strokes, to massage the body, while using breathwork, meditation & trance to induce...More healing in the body. This technique is performed on a cloud-like floor mat. I use hands, arms, feet and legs to massage multiple parts of the body simultaneously. This massage experience uses a blend of Swedish, Deep Tissue, Trigger Point, LomiLomi, ASMR, and 4-handed inspired massage techniques.

I have worked with people with different illnesses and seen them improve with the assistance of my services.

Also offering Hormone Balancing with castor oil pack for women clients, breathwork & meditation.

Provide address for mobile travel calculation. (Separate from session rate)
Location
Based in Beverly Hills, CA 90210 Mobile services within 25 miles
Travel schedule
Nov. 1 - 5:
San Diego, CA
Hours
In-studio
Mobile
M:

1 - 6 p.m.

1 - 9 p.m.

Tu:

10 a.m. - 6 p.m.

1:30 - 9 p.m.

W:

10 a.m. - 6 p.m.

9 a.m. - 12:30 p.m.

4:30 - 9 p.m.

Th:

1 - 6 p.m.

1:30 - 9 p.m.

F:

10 a.m. - 6 p.m.

9 a.m. - 9 p.m.

Sa:

9 a.m. - 7 p.m.

9:30 a.m. - 9:30 p.m.

Su:

9 a.m. - 7 p.m.

9:30 a.m. - 9:30 p.m.
Rates
Spa-quality bodywork, tailored to you, blending a range of techniques, from Aromatherapy to Trigger Point
Payments & Discounts
Cash, QuickPay, Square Cash, Venmo, Zelle accepted
Ask about discounts for prepaid bodywork packages.
Gift certificates available.
10% off on Fridays
Discounts available for first-time clients, military veterans, active military, ask for details
Specials
THIS WEEK (until Oct. 30): 10% off travel fee
Week of Nov. 7: $15 off if you book before Noon
Additional Info
Techniques: Aromatherapy, Conscious Breathwork, Deep Tissue, Lomi Lomi, Swedish, Tandem, Tandem Massage, Trigger Point
Experience: 3 years
In-studio amenities: Aromatherapy Enhanced, Candles, Drinking Water, Free Parking, Hot Towels, Music, Private Restroom, Shower, Tea
Mobile extras: Aromatherapy Enhanced, Candles, Music
Additional services: Meditation coaching, Nutrition consulting, Personal coaching, Personal training
Testimonials
July 08, 2021 in Westwood, CA (mobile)
I booked Nazra for a 2-hour session and I ended up extending the session to another 30-minutes because my legs were still so sore. I slept so peacefully after and felt incredible.

I booked her again a few days later and we ended up doing another 2.5hour session. The next day, for the first time in years, I walked to the bathroom without my cane. It felt so good, I walked around my home to see if it was just a fluke. I was still walking around effortlessly.

She does all of her sessions while meditating and having you focus on your breath which keeps you in a meditative state. Ever since our second session, I have walked without the cane and everyone who sees me notices how well I walk without it.

As she says, it's about ongoing maintenance, but I am so grateful. Nazra is so lovely, a truly incredible healer and massage therapist.
May 25, 2021 in Los Angeles, CA (in-studio)
Literally the best massage ever! I book 2 hour massage sessions with Nazra each time I'm in town. The energy and bodywork adds a whole other level. It's extremely meditative and at times I almost feel like I'm floating off the ground. I sleep so deep and peaceful after she works those knots out of my neck and back. Very professional.
Testimonials from before May 23, 2018 were submitted directly by clients.