Back to results

Chris (#36962)
Massage by Chris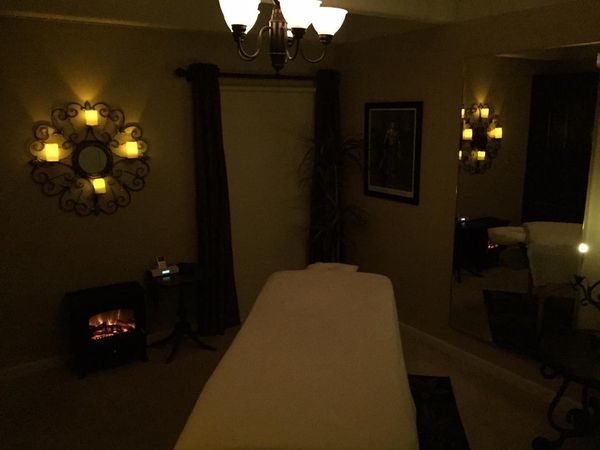 9 a.m. - 9 p.m. every day
Deep Tissue, Sports, Swedish & 2 other techniques
COVID-19 advisory
Due to ongoing precautionary measures, massage therapy services may not be available in all communities. Please contact providers directly regarding availability.
Overview
I believe that massage is more than just an indulgence. It has long term benefits for people's health, wellness and state of mind. It helps the muscles and joints, reduces high blood pressure, stress, headaches and it has many other benefits. I focus on relaxation and healing using multiple modalities including deep tissue, Swedish, trigger points, stretching, and my own techniques while tailoring the session to each client. My inclusive clientele encompasses a diverse group. Intensive training and many...More years of experience allow me to provide one of the best and most professional massages that you can get, all in the comfort of my dedicated home studio. Rest, rejuvenate and relax with professional Biotone massage oil combined with a heated table, candles, soft music and lighting.
I am fully vaccinated against Covid-19
Location
Based near: University Parkway & Whitfield Avenue Sarasota, FL 34243
Rates
Payments & Discounts
Additional Info
Techniques: Acupressure, Deep Tissue, Sports, Swedish, Trigger Point
Experience: 24 years
In-studio amenities: Candles, Drinking Water, Free Parking, Heated Massage Table, Music, Private Restroom, Shower
Testimonials
Oct. 20, 2020 in Denver, CO (in-studio)
Chris is an excellent massage therapist whose concern for his clients distinguishes him from many of his peers. I have been a loyal and satisfied client for over a year, and I look forward to my appointments because I know that Chris' therapeutic techniques will relieve my aches and leave me feeling totally relaxed.
Very important to me also is that he is a genuinely nice, considerate, courteous person. He has the gift of putting a client at ease from the outset. Throughout each session he checks on the pressure he is exerting and readily makes adjustments to the client's comfort level.
Chris is a consummate professional. If you want the benefit of a great massage from a therapist who is totally focused on your well-being, make an appointment. You will be very happy that you did.
Aug. 29, 2020 in Denver, CO (in-studio)
My massage with Chris was wonderful. He welcomed me into his clean, well appointed studio and made me feel very comfortable and welcome. Once on the table he asked me some questions and explained to me some of what he'd be doing, and a couple of minutes later I was certain I was in good hands. The massage was thorough and hit all the right spots. I left a different man than when I entered. I will be back and back and back for more Excellent experience. Mike
Testimonials from before May 23, 2018 were submitted directly by clients.