Back to results

Sam (#35578)
Massage by Sam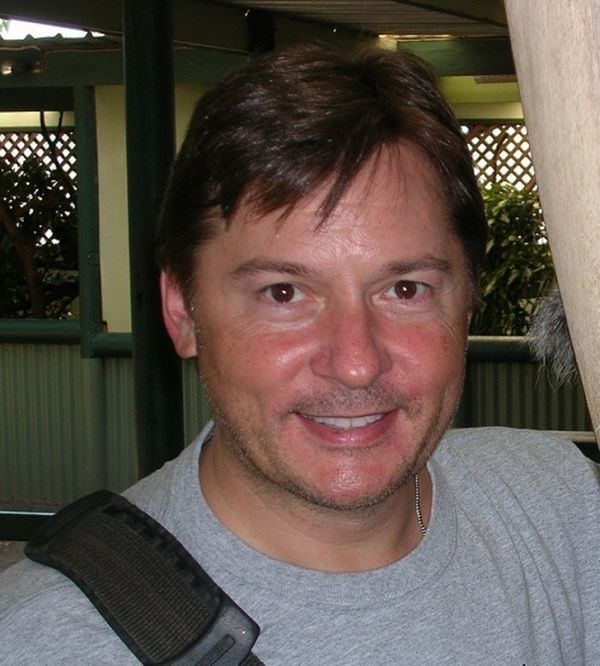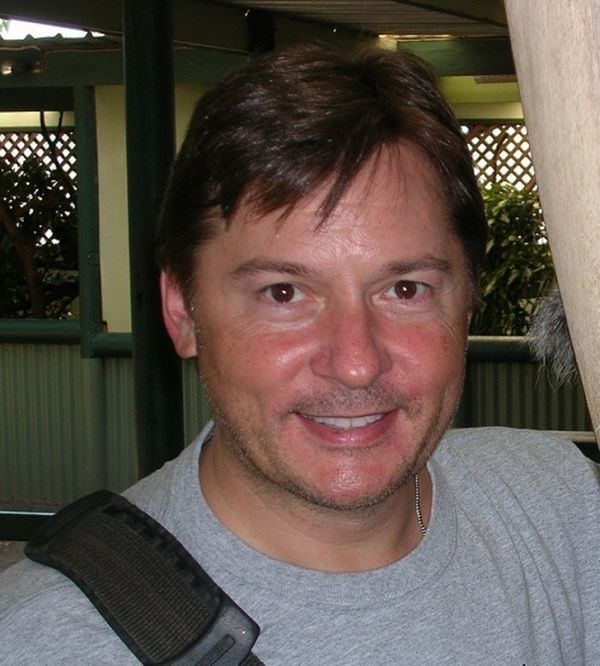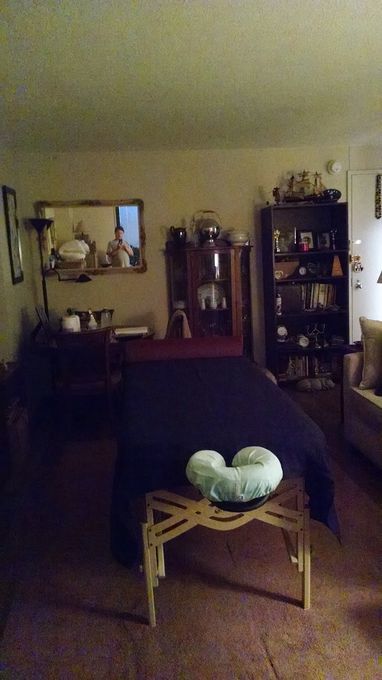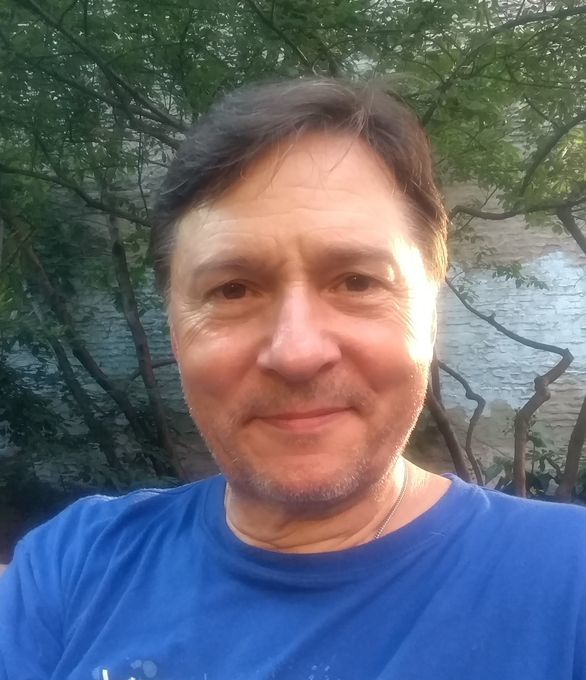 In-studio & mobile services
Deep Tissue, Swedish & 2 other techniques
COVID-19 advisory
Due to ongoing precautionary measures, massage therapy services may not be available in all communities. Please contact providers directly regarding availability.
Overview
Since 1992...a 2-hour or 90-minute quality, intuitive, LEGIT, combination of Deep Tissue/Pressure Point/Swedish massage for men, both gay and straight. Evening hours. Calls or texts will get a quicker response than e-mailing.

The massage has Chinese and Thai influence, including moderate stretching. I use an Earthlite massage table and Biotone Massage Cream.

The sessions are therapeutic and nurturing...and are done in a quiet, soothing atmosphere at 43rd Street & 9th Avenue. Doorman/elevator building.

Moderate, deep, or...More extra deep pressure is offered. I adapt the pressure to fit each client.

My detailed, relaxed-pace massage includes: the back, shoulders, neck, glutes, legs, feet, chest & stomach, arms & hands, face & scalp.
Location
Based near: West 43rd Street & 9th Avenue New York, NY 10036 Mobile services within 5 miles
Hours
| | | |
| --- | --- | --- |
| | In-studio | Mobile |
| M: | 7 p.m. - midnight | midnight - 4 a.m. |
| Tu: | 7 p.m. - midnight | midnight - 4 a.m. |
| W: | 7 p.m. - midnight | midnight - 4 a.m. |
| Th: | 7 p.m. - midnight | midnight - 4 a.m. |
| F: | 7 p.m. - midnight | midnight - 4 a.m. |
| Sa: | 7 p.m. - midnight | midnight - 4 a.m. |
| Su: | 7 p.m. - midnight | midnight - 4 a.m. |
Rates
Spa-quality bodywork, tailored to you, blending a range of techniques, from Acupressure to Swedish
Payments & Discounts
Cash and Paypal accepted
Longer sessions available.
Discounts available for first-time clients, active military, law enforcement, bodybuilders, ask for details
Specials
Week of Sept. 6: SPECIAL for New Clients: $110 for 2-HOUR Session
Additional Info
Techniques: Acupressure, Deep Tissue, Reflexology, Swedish
Experience: 29 years
In-studio amenities: Shower, Private Restroom, Drinking Water, Secured Entrance/Doorman, Candles, Music, Massage Table
Testimonials
Feb. 18, 2020 in New York, NY (in-studio)
WHAT A GREAT MASSAGE! I melted on the table and was 100 percent relaxed for the whole 2 hours. The massage was very comprehensive, including foot reflexology. Really nice guy and great with his hands. Also, it's a good location in a safe doorman building. Highly recommended!
June 23, 2019 in New York, NY (in-studio)
Excellent massage and I left feeling great - and eager to see Sam again. His location is easy to get to and he has a comfortable table with dim lighting (entirely lit by candles) and soft music. Talk about relaxing. Sam is a warm and friendly fellow who welcomed me in, offered water and chatted a bit and was eager to know problem areas and the sort of pressure I wanted. He certainly was listening because I got the deep pressure I asked for and he found sore spots that I wasn't even aware I had. He was very focused, and he gives a serious massage that worked out the knots, stretched me and relaxed me. I could not imagine a better experience. He is no clock watcher and took his time. Afterwards we chatted a bit and again, no rushing. In short...a terrific massage, well worth the cost (his price for a 2-hour massage is unbeatable), in a safe and convenient location with a friendly and highly skilled guy. Does it get any better? I am looking forward to seeing Sam again - soon!
Nov. 15, 2018 in New York, NY (in-studio)
I called Sam on a Saturday night. Luckily, he was able to take me. The entire experience was very positive and I felt totally relaxed. There was no rushing to get started or to get me out, as he allows extra time before and after the massage. I have a lot of tension in my neck and shoulders, so Sam spent a lot of time in those areas. He seemed to zone in on where the problems were. I loved the deep tissue techniques he used. He really got into the muscles with his thumbs, elbows, forearms and knees. His relaxing manner, the clean atmosphere, candles and soothing music also helped me to decide that Sam will keep me as a regular massage client!
Testimonials from before May 23, 2018 were submitted directly by clients.